Tablets, Smartphones, Laptops, and PC's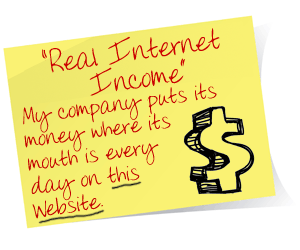 I am a full time Internet marketer.
I am lucky to be able do that at home since 2006.
In that time I have seen a lot of changes in the tiools we have to do Internet marketing.
Certainly this applies to computers as well.
Right now I am not big on tablets and smartphones. Having been an outside salesman in my previous career I vowed that once I did Internet marketing full-time I would not talk on the telephone.
Because much of my business is spent doing article writing and article marketing I like the 22 inch screen that comes with my Dell Desktop PC.
However, I am getting ready to purchase a tablet. My wife spends a lot of time on her iPhone every day. I can see the advantage of having one, especially if I decide to go after local business marketing more in 2013.
Your own personal choice will come down to the type of business you run. I honestly can see how somebody who outsources most of their business really could do it full time on a smartphone.
With the many things that tablets provide I can also see how somebody could sit in a coffee shop with friends and do a full-time Internet marketing business on that.
There really is no excuse for not making a lot of money online with all the tools you have to constantly monitor and grow your business. You just need to develop a system that works for you, and make an investment in one or more of these tools to build and manage your Internet marketing business.
Join JV With Jeff Schuman for more free Internet marketing tips!
——–
Tags::Internet Marketing internet marketing tools
Search for more ways to make money at home here:
CLICK HERE to bookmark/email this post
Leave a Comment